0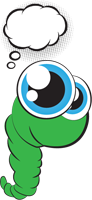 50 từ vựng giáo dục (Free)
Question 1:
Practice guessing the meaning of the word in underline.


Read and choose the Vietnamese word that has the same meaning as the bold English one. Don't use dictionary.


We are living in the 4.0 industrial era in which technology replaces almost all workforce.
Question 2:
Revision is an activity you look back at lessons you learnt during the course for the test or exam.
Question 3:
Assignments must be submitted to be graded by Friday.
Question 4:
Pupils in this school have to learn with a heavy curriculum which has more than 20 subjects in it.
Question 5:
The practice of taking someone else's work or ideas and passing them off as one's own is pragiarism.
Question 6:
I lost my university degree. Unfornately, I was sent a duplicate from my univeristy.
Question 7:
All Vietnamese citizens have right to attend schools regardless of sex, races and religions.
Question 8:
Apart from the principal, every teacher wears uniform at school. He never wears uniforms.
Question 9:
Kindergarten is a preschool educational approach based on playing, singing, practical activities such as drawing, and social interaction.
Question 10:
Future of information technology requires a large number of well-educated graduates who are skilled and smart to meet the demand of the workforce for the high development.
Question 11:
Vietnam is stepping into the 4.0 technology are with a lot of challenges and opportunities.
Question 12:
Students cheat for lots different reasons, but chief among them are the competition for grades, the pressure of high-stakes testing, the failure to prepare or understand academic material.
Question 13:
The organization spent 60% of its expenditure on the e-learning support in the remote areas.
Question 14:
The proportion of female students registering to learn technology rose up to 40%.
Question 15:
This subject contains some difficult concepts that are so abstract that I can't understand.
Question 16:
In order to sit in that position, at least you must have a college diploma.
Question 17:
A person who has successfully completed a course of study or training, especially a person who has been awarded an undergraduate academic degree is called a graduate.
Question 18:
A major of graduates are unemployed because they have not been well- prepared for their future job. It is estimated that about 200,000 graduates are in unemployment each year.
Question 19:
People may not be able to forget the moment when Vietnam's physics team won five gold medals in the international physical contest. It is engrained in physic teachers and students' mind.
Question 20:
An elite university is the most prestigious one which every student wishes to attend it.
Question 21:
A graduate or former student of a particular school, college, or university is called an alumnus.
Question 22:
A sum of money that you have to pay when attending a university or a college is called tuition.
Question 23:
He is the best student of the finance major. It will be very potential for him to develop his career in banks.
Question 24:
The number of graduates working for Grab bike are overwhelming that of employed ones.
Question 25:
Your compensation is so exorbitant that I can't borrow enough money to pay right now.
Question 26:
Many graduates have to work for paying debts for lots of years after graduation because their loans.
Question 27:
You should wear an amuletto protect yourself against evil, disease, or unhappiness.
Question 28:
A columnist is a person who writes for publication in a series, creating an article that usually offers commentary and opinions.
Question 29:
Methods of study is completely transformed by computers and internet. All traditional ones with books and papers are replaced with the digital data.
Question 30:
Professors are those who are responsible for lecturing and researching at universities and other post-secondary education and research institutions in most countries.
Question 31:
Gradingin education is the popular process of referring to the standards to measure different levels of achievements.
Question 32:
Colleges and universities are assumed to instill instudents skills and ideological knowledge.
Question 33:
students who study math, chemistry and physics occupy all technical schools. 90% of them register to follow the technique fields.
Question 34:
I don't know why she can be out of sync with everybody else in my class. Nobody can't talk with her even in a minute.
Question 35:
A student's biggest venture is his choice of a study major but he doesn't know what to do after finishing it.
Question 36:
Access to universities or college is universal. We don't need to go abroad or spend much money to attend lecture halls.
Question 37:
Based on the analytics of the unemployed graduates, the government decided to change its structure of tertiary education. Understanding the number well helps making the best changes.
Question 38:
Although online education is really universal, leaners have less interaction than conventional classes in which instructors and students can have direct talk easily.
Question 39:
English is not a visible product that you can buy promptly, but you need building blocks such as vocabulary, grammar and pronunciation to gradually master it
Question 40:
A platform is a group of technologies that are used as a base upon which other applications, processes or technologies are developed.
Question 41:
A game or problem designed to test ingenuity or knowledge is called a puzzle.
Question 42:
The internet has been developed through many generations. Our offerings will inherit a very civilizing society.
Question 43:
IT has been approved to be used widely in education. The IT using endorsement of the educational bodies made students accessible to information world.
Question 44:
Approximately 7000 computers have been imported to supply high schools.
Question 45:
He has been teaching English for adults for 14 years, so he has lots of experience in designing the test.
Question 46:
Virtual labs in the application is convenient. Students don't need to go the lab to do experiments but still hear teachers' instruction.
Question 47:
There is a latest book recently published. Its content is appraised to be excellent.
Question 48:
Beside knowledge learnt at universities, students also need other skills such as IT, soft skills, life skills.
Question 49:
A dossier is a collection of papers or other sources, containing detailed information about a student applied to university or college.
Question 50:
Stimulation is an action making other people have excitement and encouragement to do something.